8108 Abercorn Street, Ste 210
Savannah, GA 31406
Abercorn Commons

(912) 961-3455
| | |
| --- | --- |
| Monday - Saturday | 10:00 am - 4:00 pm |
| Sunday | 12:00 pm - 4:00 pm |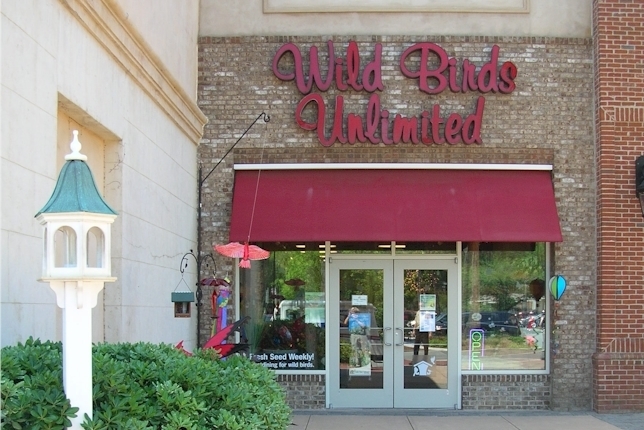 Craig & Nancy McEwan Franchise Store Owners
View Our Store Site
We're OPEN!
Current store hours: Daily, 10am-4pm and Sunday, Noon-4pm.
We're limiting customers in-store to 3 at a time. Facemasks are required.
If you prefer curbside pick-up, call 912-961-3455 or order online.
We are excited to welcome you back into the store!
Craig & Nancy McEwan, the WBU Savannah Team, and TJ & Duke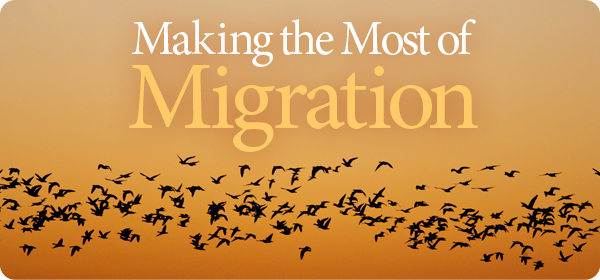 6 Ways to Prepare Your Yard for Fall Migration
Attract migrating birds to your backyard by setting up an environment that mimics how birds naturally live and forage.
1. Understand fall migration.
When fall arrives, a bird's life transitions. Summer was nesting time, during which birds set up territories and raise babies. In fall, they are no longer raising families and most of these territories break down. Some birds flock up with their own kind and use the flock as a winter survival tactic, taking advantage of more eyes to search for food and watch for predators.
2. Attract birds with low-lying landscapes.
Overall, a varied, dynamic landscape that is not completely manicured will help attract birds during the fall. Take a look at your landscape, try to leave some natural roughage. If possible, leave weed-seed plants.
3. Attend to bird feeding stations.
Fall is the perfect time to attend to your bird feeding stations.
4. Fresh food now to attract birds later.
As birds come through and decide where to stay, they are more likely to stay if they note a regularly available food source. Even if they are not hitting the food source on a consistent basis in the fall, once the weather turns cooler, they'll remember where that reliable source is. By keeping food fresh now, even if it's a small amount, the birds will reward you once the weather turns.
5. There are more food sources beyond seed.
Make sure you have high-quality fresh food and high-energy, high-fat foods. Wild Birds Unlimited seed blends have these qualities. Also, spreadable Bark Butter or Bark Butter Bits are great sources. Live or dried mealworms are another option. These foods help captivate migrating birds.
6. Provide a moving water source.
A moving water source is a magnet for birds. If a bird is passing through and they see or hear moving water, they will almost always check it out. They need open water sources for drinking and keeping their feathers maintained for flight and proper insulation as the nights get colder.
Stop by the store and we'll show you the foods, feeders and other products to help attract migrating birds.
---

Like Us On Facebook!
learn more

Follow Us On Instagram!
learn more