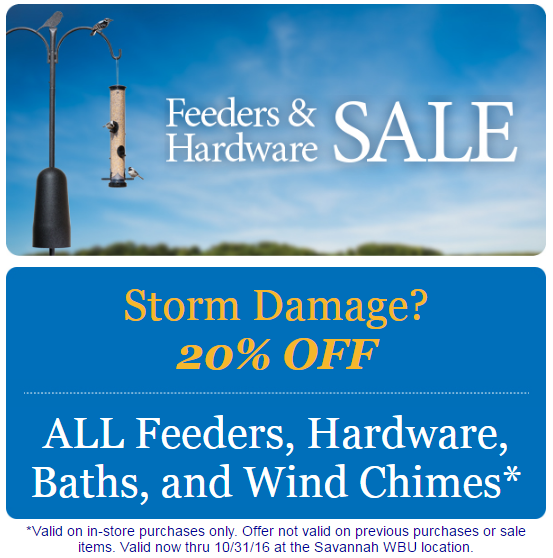 Thanks to Hurricane Matthew, our Feeder Swap event has been swapped in for an after-hurricane sale!
If your property has been damaged by the lastest storm, not only may you claim it for your insurance, but you can also replace it at a bargain! You do NOT need to bring us your damaged property - this sale is open to everyone.
Until the end of October, receive 20% off all regularly priced items of the following:
Feeders - seed tubes, trays, hoppers, hummingbird feeders, mealworm feeders, etc.
Hardware - Advanced Pole System parts and accessories
Bird baths
Windchimes
So come on by and don't miss out on this great opportunity!